Location Based Services - Alive and well!
January 2007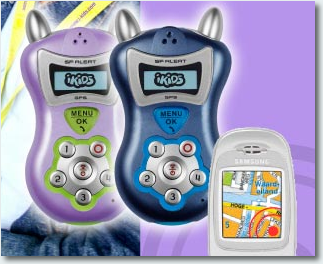 I've attended many full blown telecommunications oriented conferences or evening network-oriented events like Telecommunications Executive Network (TEN) organised by Ben Crangle in the last few years. Sure as eggs are eggs whenever location based services (LBS) are mentioned a miasma of disappointment seems to pervade the room.
I suppose this is due to a industry-wide view that location based services have not really taken off or not met uptake expectations. To use the 'Chasm' speak of Geoffrey Moore; they have not yet 'jumped the chasm' into use by the mainstream market.
I wonder if this is actually true or whether the expectations of the mobile industry were just too unrealistic from day one? Was every product marketer looking for another major success like SMS? Although it is true that LBS services arenot exactly taking over the world, there is a good solid level of activity and a number of companies that have significant headway.
Location based services can derive location data from a number of sources of course. These include mobile cell triangulation, GPS, Wi-Fi cell usage, active badges, RF-ID and even the self posting of location. It's also possible to derive location by recognising that someone that is actively using a keyboard and I've actually seen a Microsoft presentation (jokingly?) show a switch in a chair seat being used! I'll not touch on keyboard activation in this post as it is moving near to what is known in the industry as presence, but that will be a subject for another day!
To provide an overview of what's going on, here are a few companies that use some of these sources of location information.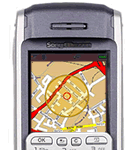 Kids tracking
Tracking children and familiy members has always been seen as one of the core markets for location based services. Here are four examples: iKids, Chaperone, UandME and Followus. I have also come across several companies who track a child's nearby location using wireless-based proximity methods. Unfortunately, I discovered that one of these, kidsOK, has recently hit the wall. According to the web site: "Sadly after more than three years building the KidsOK business, mTrack Services Limited, the company behind the ground-breaking KidsOK and PingAlert service has now ceased trading. We were hit by the liquidation of both our largest supplier and largest customer and have been unable to overcome the problems associated with the two occurrences happening so close together."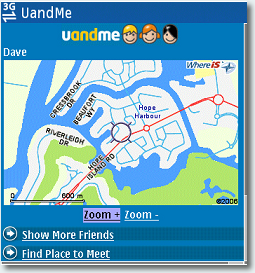 Mobile social networking:
This is the one of the most interesting and dynamic areas today with services that enable individuals to determine whether their friends or 'buddies' are currently in the vicinity. Alternatively, they can let their friends know where they are. Generally these are associated with mobile chat services and aimed at the younger community and someone of my age! Location information is derived from mobile cell triangulation: Dodgeball, Jaiku, uandme and Loopt.
Manually entered locations
There are quite a few 'simple' location-based services that rely on users just entering their locations manually: Plazes, BuddyPing and CityNeo. This is nice simple non technical solution, as the provider can be quite specific about their location! Another entirely differant example of this is WAYN, where member can provide information about their travel locations.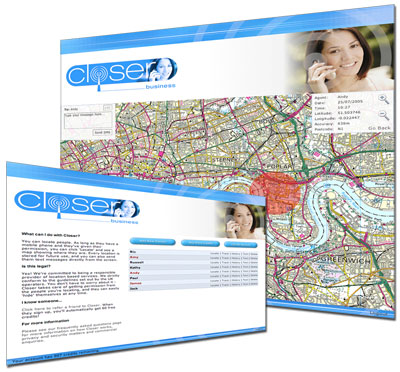 Business services
Of course we should not forget business services for tracking employees, vehicle and objects (RF-ID is another associated market area). I guess it is the use of the word 'tracking' that has give LBS a bad name. Nobody likes to be tracked – do they? Closer and CPSlocates are but two examples.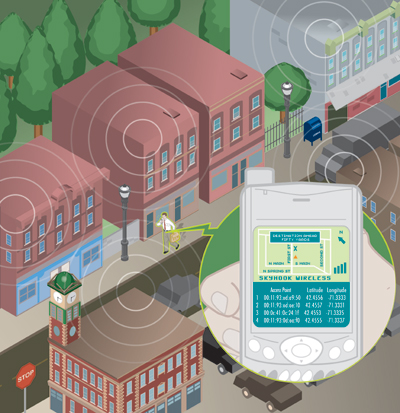 Technology providers

To close, there are quite a few companies who provide the platforms, software and technology to enable companies to provide services. Here are just a few: Locatrix, Wherify, SkyHook Wireless and True Position.
Overall, if you look at the totality of the location based service market, things are not going too bad I reckon. There are a broad spectrum of innovate services and a slow uptake by the mass market - at least the young mass market!
As we all know, the real challenge lies in creating original business and service ideas to make use of the technology! This area holds a lot of scope so get your thinking caps on.