An alternative to the 6M7JHV antenna for 6m / 50MHz
Final assembly
The completed elements, loop assembly and boom can now be put together without tightening the bolts.
Insert two M6 x 75mm cap head screws through a pair of Stauff clamps and place over the selected element.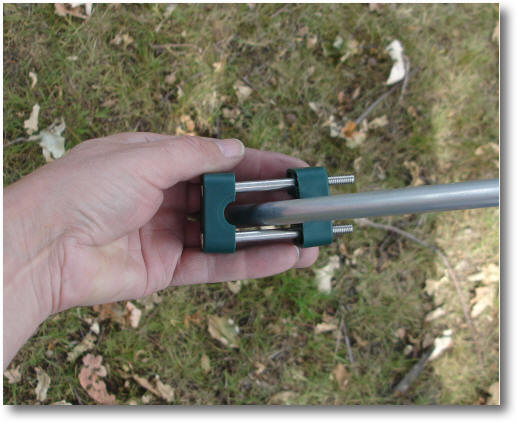 Insert bolts into the clamps
Insert the bolts into the boom.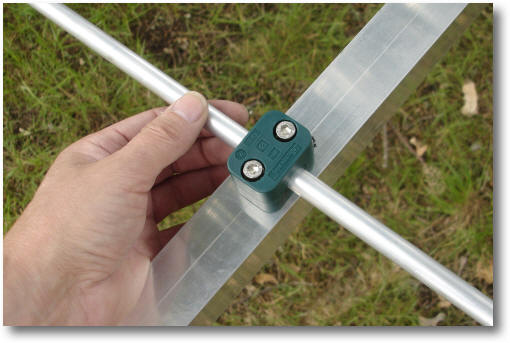 Place the elements in the right pace on the boom
To prevent buckling the boom when tightening the element bolts place two large 25mm diameter stainless steel washers over the screws.
Tip: Always use some Vaseline on the screws before doing them up as this prevents the stainless steel screws possibly locking up!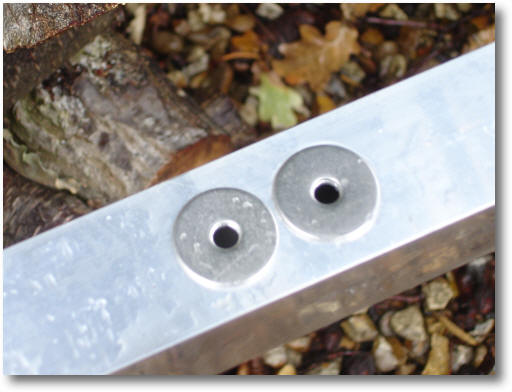 Large washers so that the element bolts can be tightened up sufficiently
to prevent the element from moving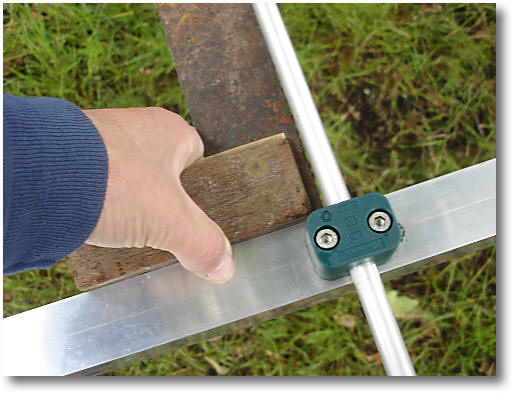 Use a try square to make sure the elements are straight!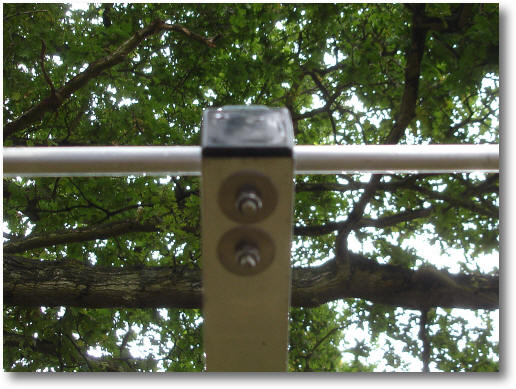 Tightened element bolts
I've wrapped the joints with self amalgamating tape.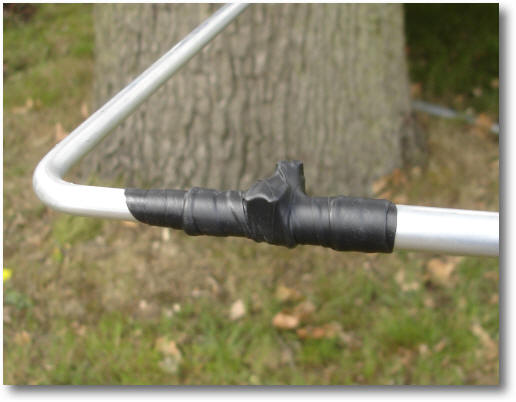 Wrapped joints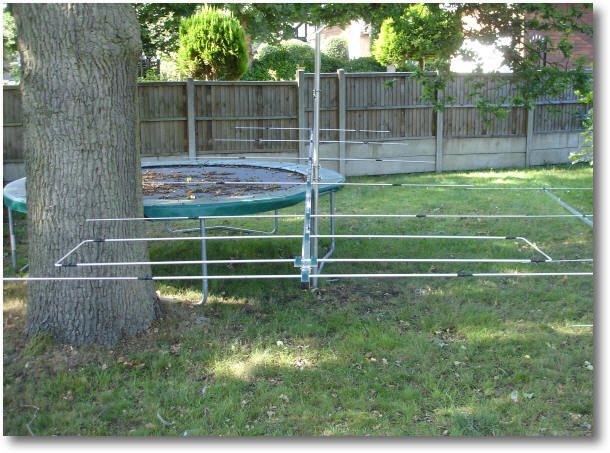 The complete antenna assembled.