G3WOS's 2017 6M / 50MHz BBQ
- in conjunction with the UKSMG -
[Below: Attendees of the 2005 6M BBQ]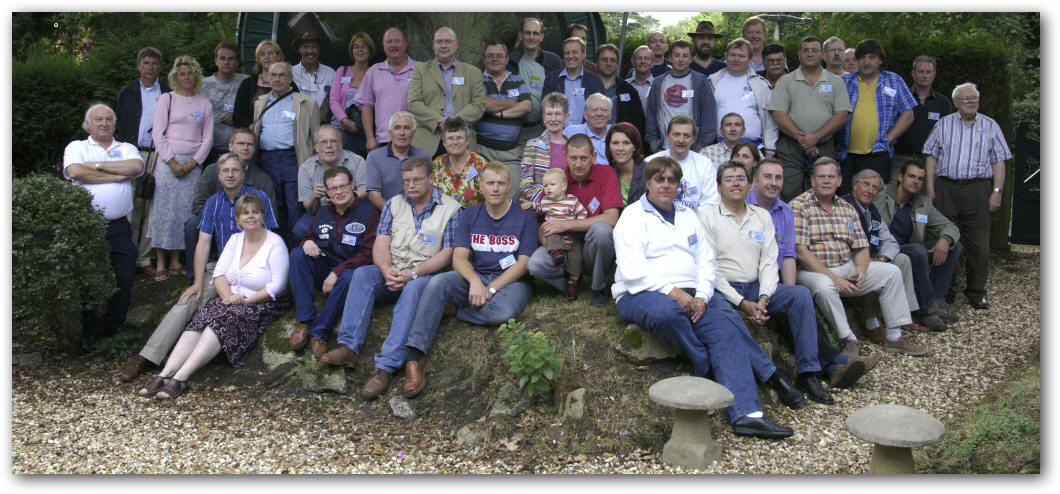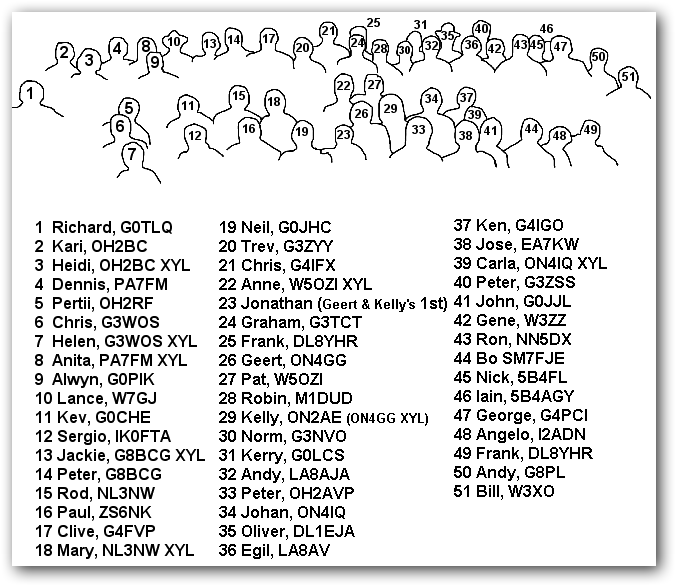 After the great success of all the previous 6M BBQs, I am holding another on Saturday 5th August 2017 in Farnborough, Hampshire UK - so make a note in your diary and let me know if you wish to attend.
Take a look at the 2005 BBQ web site if you want to see what it's all about. As we have always had a good number of non-UK 6m hams attend, I am sending this now so that you can plan your summer around the event by visiting the UK!
There will be plenty of food and drink, lots of 6m guys to talk to and argue with and XYLs are positively encouraged! I hope that we will see an even better turn out of non-UK 6m enthusiasts. For those wanting to stay over on Friday night, many will be able to stay in the same hotel (The Falcon as in 2015) and I will organise another great 6m dinner for the Friday evening!
There will be several interesting talks to help pass the long hot summer day...
The cost of the BBQ is 30 UK Pounds and will need to be paid in advance of the event.
I know it's a long way off, but if you are interested in attending PLEASE send me an email stating your level of interest. If I don't hear from you then I could assume there is no interest!
73 Chris G3WOS - chris@gare.co.uk
---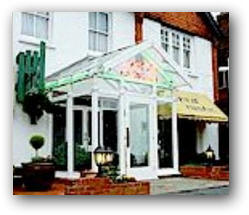 Friday night 6M DXer's dinner
If you have attended a 6M BBQ before, you will know that we hold a dinner on Friday evening at 19:30 at the Wings Cottage Chinese restaurant that we went to in 2015.
http://wings-restaurant.co.uk/
We will meet for drinks at the the Falcon Hotel beforehand.
The special three-course DXer's dinner will cost £TBA with alcoholic drinks extra. Each attendee is expected to settle their own bill.

1st Remove Hot Platter
Sate' Beef with Steamed Bread, Crispy Wun Tun,
Chicken with Fresh Mango, and BBQ Pork Ribs.

2nd Remove Crispy Aromatic Duck
Served with Steamed Pancake and Vegetable.

3rd Remove Main Course
Stir-Fried Chicken with Fresh Asparagus, Sweet and Sour Pork, Sizzling Beef with Black-Bean Sauce, Egg Fried Rice.
Drinks paid separately.



Drinks at the Falcon hotel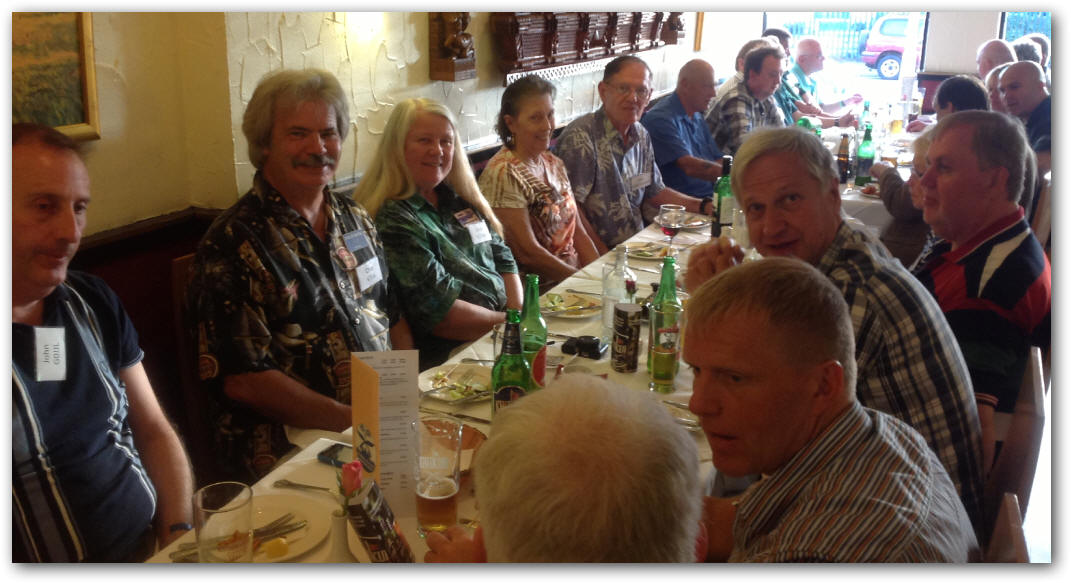 Friday night 6M DXers dinner
---
UKSMG 2017 AGM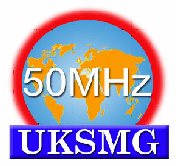 All welcome
This is advance notice for this year's AGM. In order to offer a rare chance to several of our overseas members to attend the AGM this year, it will take place at the BBQ held at the G3WOS BBQ on August 8th starting at 10 a.m. Tea, coffee and cake will be supplied.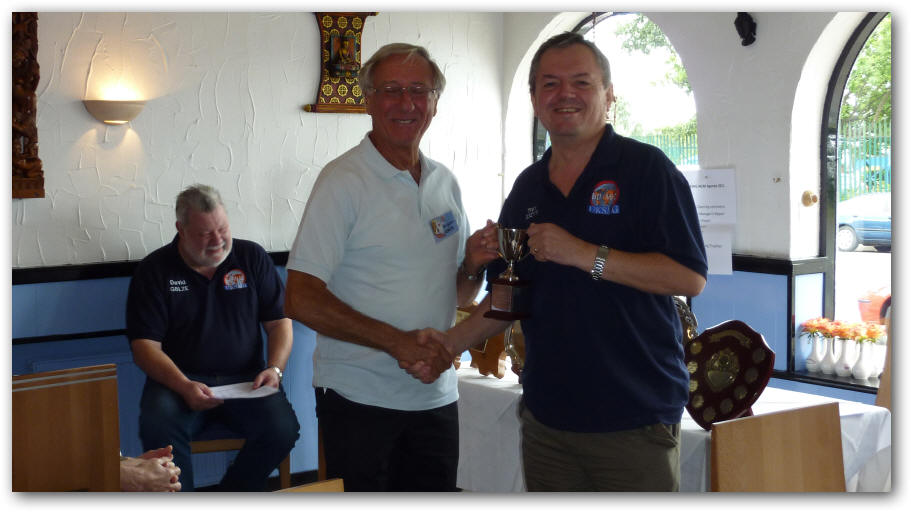 The UKSMG AGM
Attendees as of 11th March 2017
Status
Name
Callsign
Friday
Dinner
Yes
Roland
DL2OM
Yes
Yes
Margaret
DL2OM's XYL
Yes
Yes
Neil
G0JHC
Yes
Maybe
Adrian
G0KOM
Yes
Justin
G0KSC
Yes
Yes
Coley
G0KSC's XYL
Yes
Yes
Andy
G3SVD
?
Maybe
Graham
G3TCT
?
Maybe
Phil
G3TCU
?
Yes
John
G3WGV
No
Yes
Don
G3XTT
?
Yes
Peter
G3ZSS
Yes
Yes
Fred
G4BWP
?
Yes
Paul
G4CCZ
?
Yes
Mike
G4DDL
?
Maybe
Clive
G4FVP
?
Yes
David
G4NRT
No
Yes
Sue
G4NRT's XYL
No
Yes
Dave
G4RGK
?
Yes
Justin
G4TSH
?
Maybe
Trev
G4ZYY
?
Yes
Rico
G6RFL
?
Maybe
Steve
G7EUW
?
Yes
Peter
G8BCG
?
Maybe
Dai
G8FXM
?
Yes
Kerry
G8VR
?
Yes
MIke
GM3PPE
?
Yes
Angelo
I2ADN
Yes
Yes
Peter
LA7QIA
Yes
Yes
Andreas
LA8AJA
?
Maybe
Jack
LX1JX
?
Yes
Erik
SM6LPF
Yes
Yes
Vuokko
SM6MRX (SM6LPF's XYL)
Yes
Yes
Olafur
TF3ML
Yes
Yes
Chris
W3CMP
?
Maybe
Bob
W6BYA
?
Yes
Rod
ZL3NW
Yes
Yes
Mary
ZL3NW's XYL
Yes
Yes
Maria
ZR6MST (ZS6NK's XYL)
Yes
Yes
Paul
ZS6NK
Yes
---
Talks Schedule
Time
Event
Presenter
09:30
BBQ opens
10:00

UKSMG AGM

11:00

Inside solar cycles (and a bit about cycle 25!)
(remote from Hawaii)
Jim, KH6/K6MIO
12:00
SDR controller project
John, G3WGV
13:00
Pig roast is served!

All refreshments are supplied: Coffee, tea, soft drinks, wine, beer, lager are supplied at the BBQ!

14:00
6M in Svalbard (JW)
Peter, LA6QIA
15:00
History of Flex Radio and the future of SDR.
(Remote from Texas)
Gerald Youngblood, K5SDR
Founder, President & CEO
16:00

2016 T8GJ/V6M 6m EME DXpedition


(remote from Montana)
Lance, W7GJ
73 Chris G3WOS